Steeve Couture Companies Inc.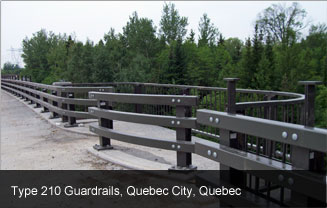 ESC is a family company founded in 1988 and specializing in guardrails and fencing. It supplies products for individuals, business and industry, institutions, and government.
Over the years, ESC has built a reputation for know-how, high production capacity, superior products and services, meticulous planning, and competitive prices. Our success is based on our highly qualified workers and unique equipment. Our employee training programs and preventive maintenance are unequalled.
No project is too large or too small for ESC. We approach every project with the same attention to product quality and service. In 1999, ESC became the first guardrail company to receive ISO 9001 (2000) certification.
The key to our success remains our customers' total satisfaction.
We're interested in your projects—contact us!